GOAT LEATHER GLOVES, ACTUALLY MADE IN VERMONT SINCE 1920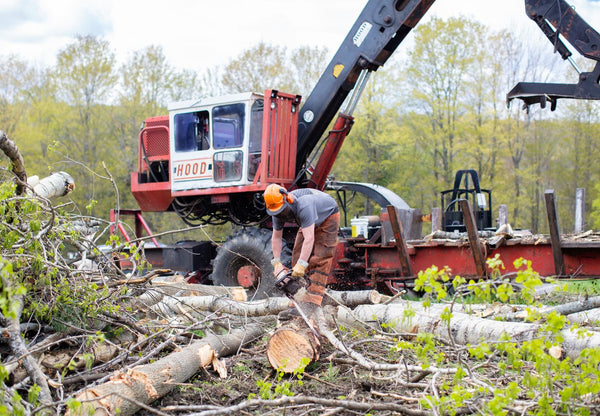 WE DON'T FOLLOW THE HERD
Here at Vermont Glove, we are stubborn as hell and committed to functional design, the highest quality materials and the most effective methods.
We value social and environmental sustainability as much as we value hard work, and are madly committed to using natural, renewable materials.
We work our hides off to use our business to advocate for environmental stewardship, economic equity and social responsibility.
On top of all that, we make damn good gloves.
102 YEARS AND COUNTING
We've been making goat leather work gloves for the most rugged 10 finger tasks imaginable. We have survived world wars, trade wars, trends and disruptive technologies.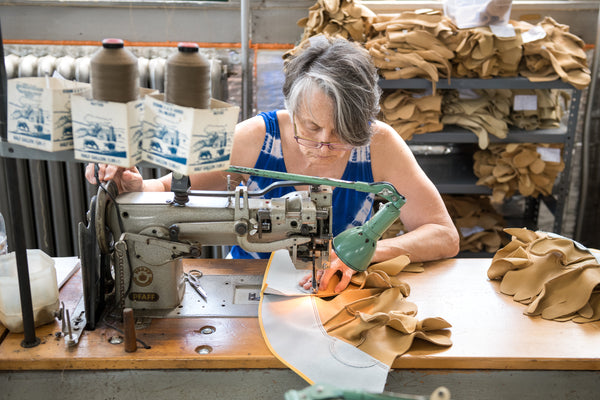 HOW THEY'RE MADE
Every pair of our gloves is hand-sewn in our factory in Randolph, Vermont. We use exceptional care and attention to detail in making our gloves, from the strength of our thread to the wellbeing of our employees.
SUSTAINABILITY
Considering our environmental and social impact are not trends or checkboxes for us, they are the foundation on which our company is built. From our net zero factory that runs on 100% renewable energy to support of local community initiatives, we put our energy where our mouth is.